Foreword 前言
Author: Tony Zhou 
This issue marks a milestone of CAET as it is becoming an open access journal from now on. Many people see open access as the future for the academic publishing. The new format of CAET will enable us to disseminate knowledge more widely and effectively to readers and colleagues worldwide. 
CAET本期标志着我们期刊的一个里程碑,因为它从此成为一本开放获取期刊。 许多人将开放获取视为学术出版的未来。CAET新的模式将使我们能够更加广泛 和有效地向全世界的读者和同行传播信息和知识。
The 'Green' Mandala: Where Eastern Wisdom meets Ecopsychology "绿色"曼陀罗:东方智慧遇到生态心理学
Author: Alexander Kopytin 
Mandalas are circular images often created in various religious and indigenous traditions. Due to the development of Jungian analysis and transpersonal studies diagnostic and therapeutic potential of the mandala was extensively explored. Analytical psychologists and art therapists understand visualized or created mandalas of their clients as the symbolic mirror of the psyche, a means of containing and integrating its energies, both conscious and unconscious dynamics and states of mind. This paper presents ecological and environmental perspectives on our understanding and therapeutic application of the mandala as an expressive/creative tool that helps to bring the arts and nature together and provide beneficial effects both for human and nonhuman worlds. Basic theoretical, ethical and instrumental ingredients related to the 'green' mandala, or eco-mandala, together with case vignettes illustrating their therapeutic application and functions will be presented.
曼陀罗是通常在各种宗教和土著传统中创建的圆形图像。由于荣格分析和超个人研究的 发展,对曼陀罗的诊断和治疗潜力进行了广泛的探索。分析心理学家和艺术治疗师将他 们客户的可视化或创造的曼陀罗理解为心灵的象征性反映,这是一种遏制和整合其能量 的手段,既有意识的也有无意识的动态和精神状态。 本文将我们对曼陀罗的理解和治疗应用的生态和环境视角作为一种表现力/创造性工 具,帮助将艺术和自然融合在一起,并为人类和非人类世界提供有益的影响。本文还将 介绍与"绿色"曼陀罗或生态曼陀罗相关的基本理论、道德和机制成分,以及说明其治 疗应用和功能的案例简介。

Book Review – Art Therapy in Asia 2012 书评 – 《2012年亚洲艺术治疗》
Authors: Patricia Fenner, Ange Morgan 
Complexities in understandings of theory and practice in art therapy find rich turf in the Asian context. Culturally-specific therapeutic orientations are explored in this book through the use of both discursive and vignette forms. Approaches are contextualized according to philosophic and religious traditions and social meanings originating in countries including Japan, South Korean, China, Cambodia and Thailand. In the current socio-political world juncture, and at a time when the discipline of art therapy is being redefined, these contributions to the literature provide welcome and much needed conceptual nourishment.

艺术治疗理论和实践的复杂性在亚洲范围内找到了丰饶的沃土。 本书探讨了文化特定 的治疗定向,通过使用话语和小插曲的形式。 根据来自日本,韩国,中国,柬埔寨和 泰国等国家的哲学和宗教传统和社会意义,背景化方法和干预。 在当前的社会政治社会契合,当艺术治疗学科正在被重新定义的时候,这些对文献的贡献提供了受欢迎并非常必要的概念性资料。

On the Strength, Energy and Charm of Jindo Drum Dance 论珍岛鼓舞的力、气、韵
Authors: Fan Xing
Jindo Drum Dance is an extremely distinctive form of Korean folk dance that is still very much alive as a performance medium and has been designated by the Jeollanam-do Government as an example of intangible cultural heritage. Current research on Jindo Drum Dance has focused on its choreography, comparing different styles and genres and analyzing specific dance movements; methodological studies on the practice level, however, remain very limited. Through a combination of visits and field studies, I have categorized and summarized the strength, energy and charm of Jindo Drum Dance from a first-person perspective, and have further investigated the cultural connotations embodied within the dance form. This paper firstly aims to promote a broader perspective of Jindo Drum Dance through integrating theory with practice and then aims to provide further references for those who study Jindo Drum Dance by sharing my own personal experiences.

珍岛鼓舞是极具特色的韩国民俗舞蹈,是至今仍活跃在舞台上的全罗南道指定非物质文化遗产。该舞蹈现有的学术性研究多围绕舞蹈学、流派差异性以及舞蹈动作分析展开,欠缺实践层面的方法性研究。笔者通过自身走访学习,从第一人称视角对珍岛鼓舞力、气、韵分别进行了梳理与总结,并对舞蹈所包含的文化内涵进行了挖掘与概括。一是希望理论反哺实践,实现自我思想高度的提升,二是希望通过个人学习经验的分享,在大家对珍岛鼓舞的学习实践中提供指导借鉴的助力。

Western-trained music therapist in China: set up a music therapy program in Chinese medical setting 在西方受训的音乐治疗师:建立符合中国医疗体系的音乐治疗项目
Author: Li Qian
This article provides an overview of the history and development of music therapy in China medical setting. It also includes a pilot project, set up by a western-trained music therapist in a Chinese psychiatric hospital in 2013. The project aimed to explore how to apply music therapy based on Chinese-culture needs, educate and inform participants (medical staff, patients, families) on issues and potentials to mental patients; explain common misunderstandings by using contemporary music therapy perspectives and engage patients in different music therapy models to improve their functions. The project has been ongoing for 4 years and has some good outcomes. The challenges arising from the integration of Chinese and Western cultures are also included in this article.
本文介绍了音乐治疗在中国医疗领域中的历史和发展现状。2013年一位西方受训的音乐治疗师加入到中国无锡的精神病医院,开始在该领域尝试建立出符合中国国情的医疗音乐治疗项目。该项目主要在探索如何建立起满足中国文化需要的音乐治疗;如何将西方的人本理念灌输到中国的精神病院;如何用当代音乐治疗理念来解释过去遗留在中国音乐治疗界的一些错误认知;如何再创造的使用西方常用的音乐治疗技术来帮助中国的病人达到康复的目的。该项目已持续有4年之久,获得了一些好的结果,项目仍然在持续中。此外,进行中西方文化融合的过程中产生的种种挑战也将在本文中被讨论到。

Songkites – exploring the impact of a therapeutic songwriting project in post-conflict Cambodia Songkites--探索治疗性歌曲创作项目在柬埔寨冲突后的影响
Authors: Carrie Herbert 
Songkites is a therapeutic songwriting project. Its aim is to nurture creative expression, leadership and community through songwriting, production and performance with young people – both in Cambodia and in post-conflict contexts around the world. Following a devastating history, Cambodia is now re-building its creative and artistic identity. This paper explores how Songkites has contributed to the emergence of original songwriters and artists in popular youth culture. It also considers the impact that therapeutic music programs can have on both the individual and collective identity, and in post-conflict reconstruction.
Songkites是一个治疗歌曲创作项目。其目的是通过与年轻人的歌曲创作、制作和表演来 培养创造性表达,领导力和社区精神 – 无论是在柬埔寨还是在全球各地的冲突后环境 中。在破坏性的历史之后,柬埔寨正在重建其创造性和艺术的身份。本文探讨Songkites 是如何为流行青年文化中原创歌曲作者和艺术家的出现做出贡献的。文章还关注了疗愈 性音乐项目对个人和集体身份以及冲突后重建的影响。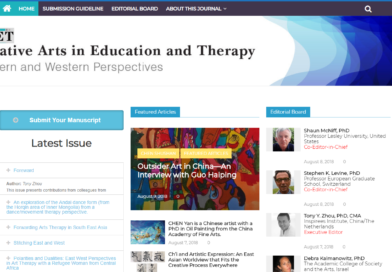 CAET, one of the flagship products of Inspirees Education Group (IEG), is now an open access journal with the launching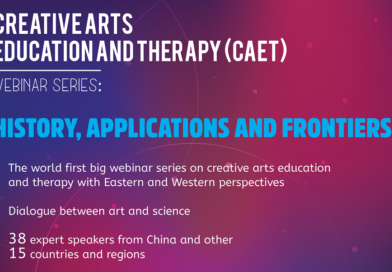 Following the success of our webinar series Laban – History, Applications and Frontiers which was launched in 2017 and has attracted
CAET is glad to announce its expanding editorial board with a warm welcome to Alexander Kopytin and Ma Liwen. Till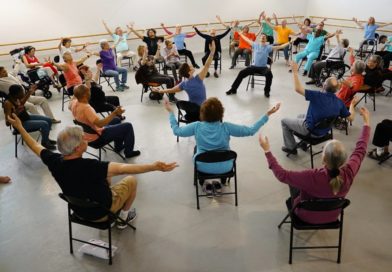 Dance for Parkinson's Disease (DfPD) has been launched by MMDG and Inspirees Institute in China.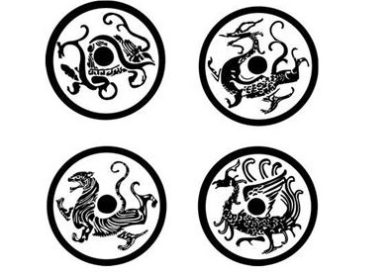 The Common Pulse of Artistic Expression & Its Infinite Uniqueness CAET was founded by Tony Zhou in Beijing to encourage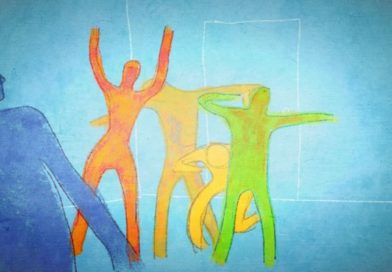 Crossing Borders:  Body and Digital Technology Panel EADMT conference Oct. 6, 2018, Athens Greece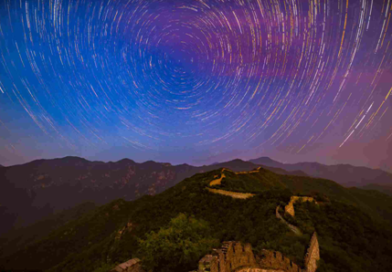 It was one year ago when the new journal idea came into my mind and giving birth to it has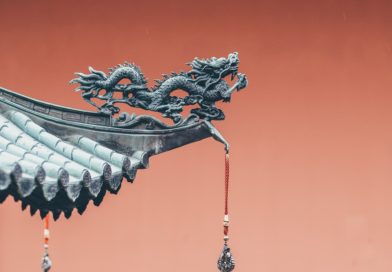 Oh, East is East, and West is West, and never the twain shall meet. -Rudyard Kipling The subtitle of our